Tailormade Elements Mega Package (5 Piece Set)
Product information

Elements Package Deal


For only $1,199 you can now setup a complete modular workstation!
This unique sewing furniture is designed for those who love sewing and have a dedicated room or area for their hobby. These units are all easy mix and match and can be set in any format you desire. Both right and left room corners, middle of the room, everything is possible.
Design your area, to be ready to go. No need to fold up, and make pretty.
For $1,199.00 it is the most Flexible, Quickest, and Economic sewing furniture on the market.

The deal applies to the purchase of 1 set of Elements furniture including:
Dimensions: (W) 80cm (H)74cm (D)50cm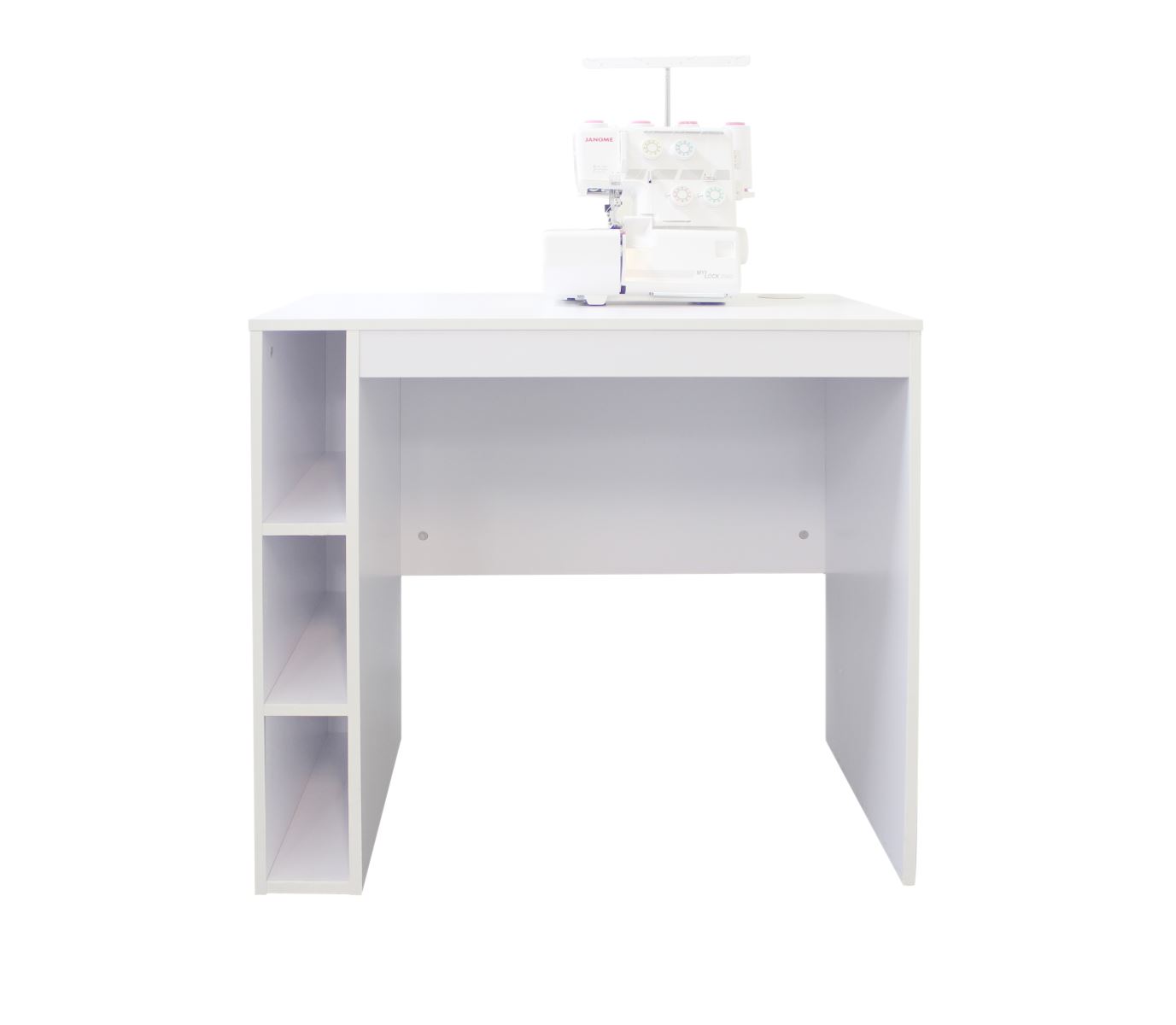 Stock code: CFKDO1-W
(Machine not included)

Sewing Table features a large manual lift mechanism (58.5cm x 29cm) for free-arm or flatbed sewing.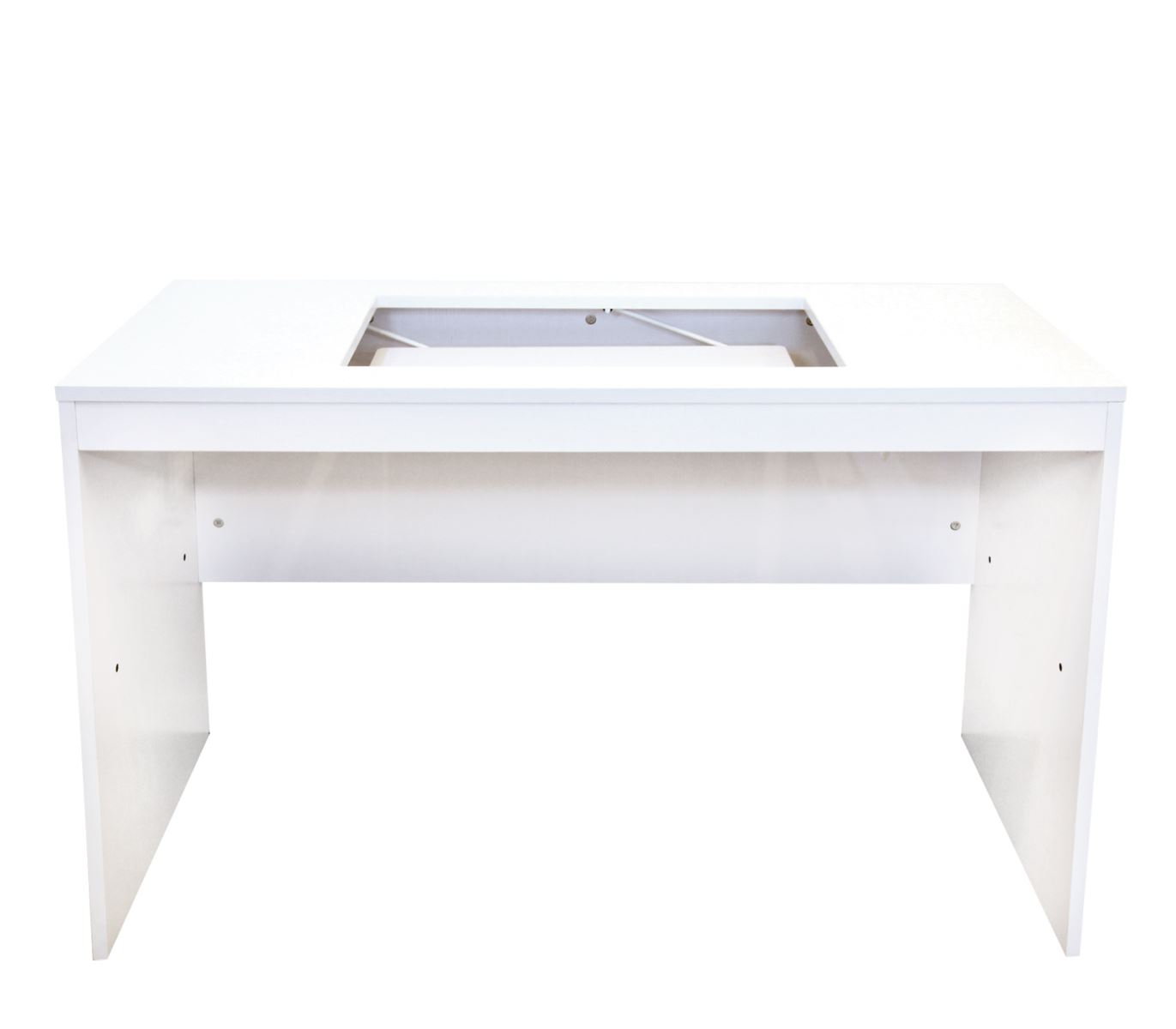 Table
(W)120cm / 47.25"
(H)74cm / 29"
(D)50cm / 19.75"
Weight Approx. 25kg

Have easy access to 4 lightweight removable storage drawers that can be used for sewing accessories, fabric or projects. It's a great unit to keep things nice and tidy.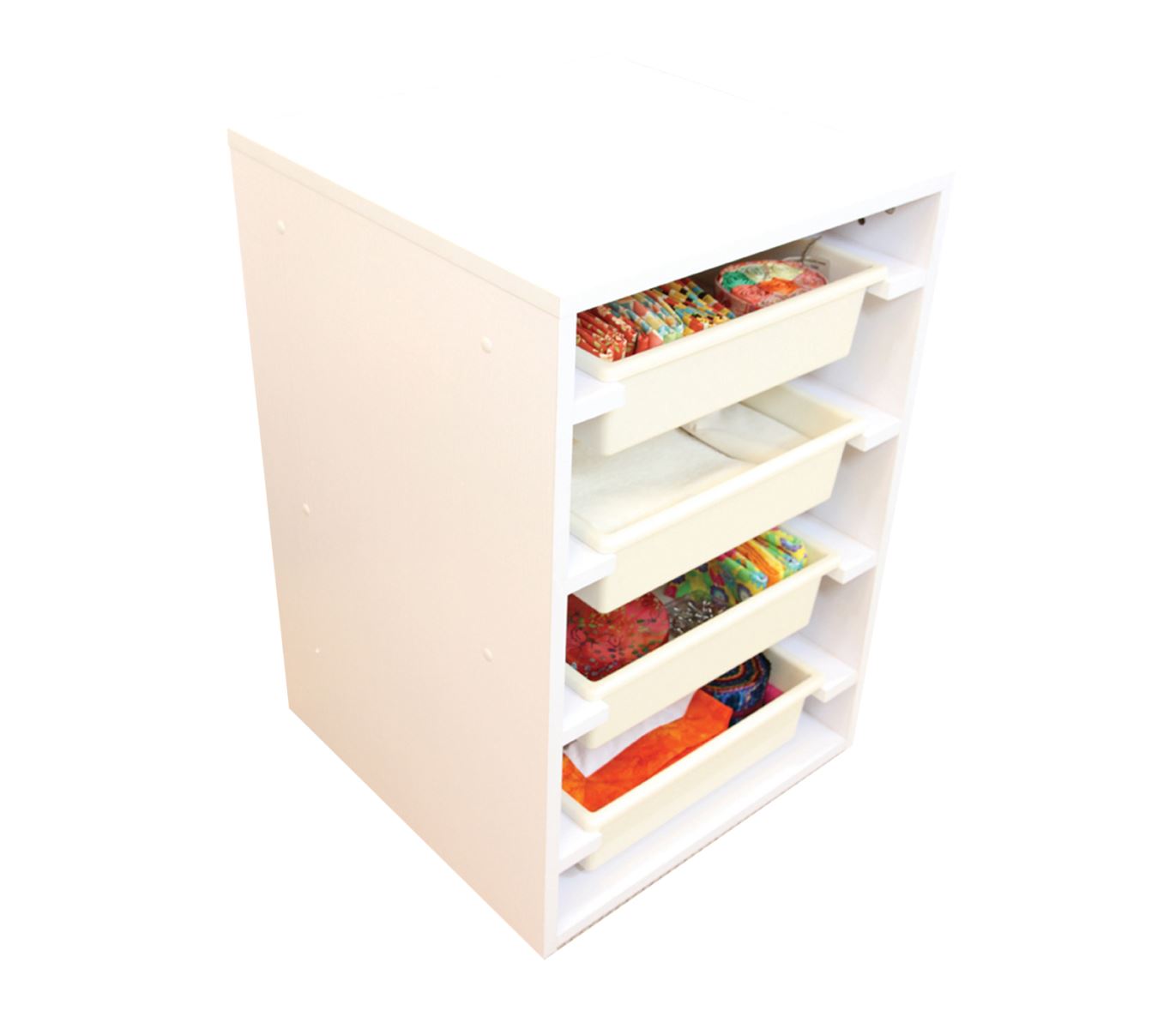 (W) 50cm / 19.75"
(H) 74cm / 29"
(D) 50cm / 19.75"
Weight Approx. 20kg

Eliminate dead corner space with a deep storage unit. Great for an overlocker or works in progress. this unit utilises the corner, by providing both storage and flat working area.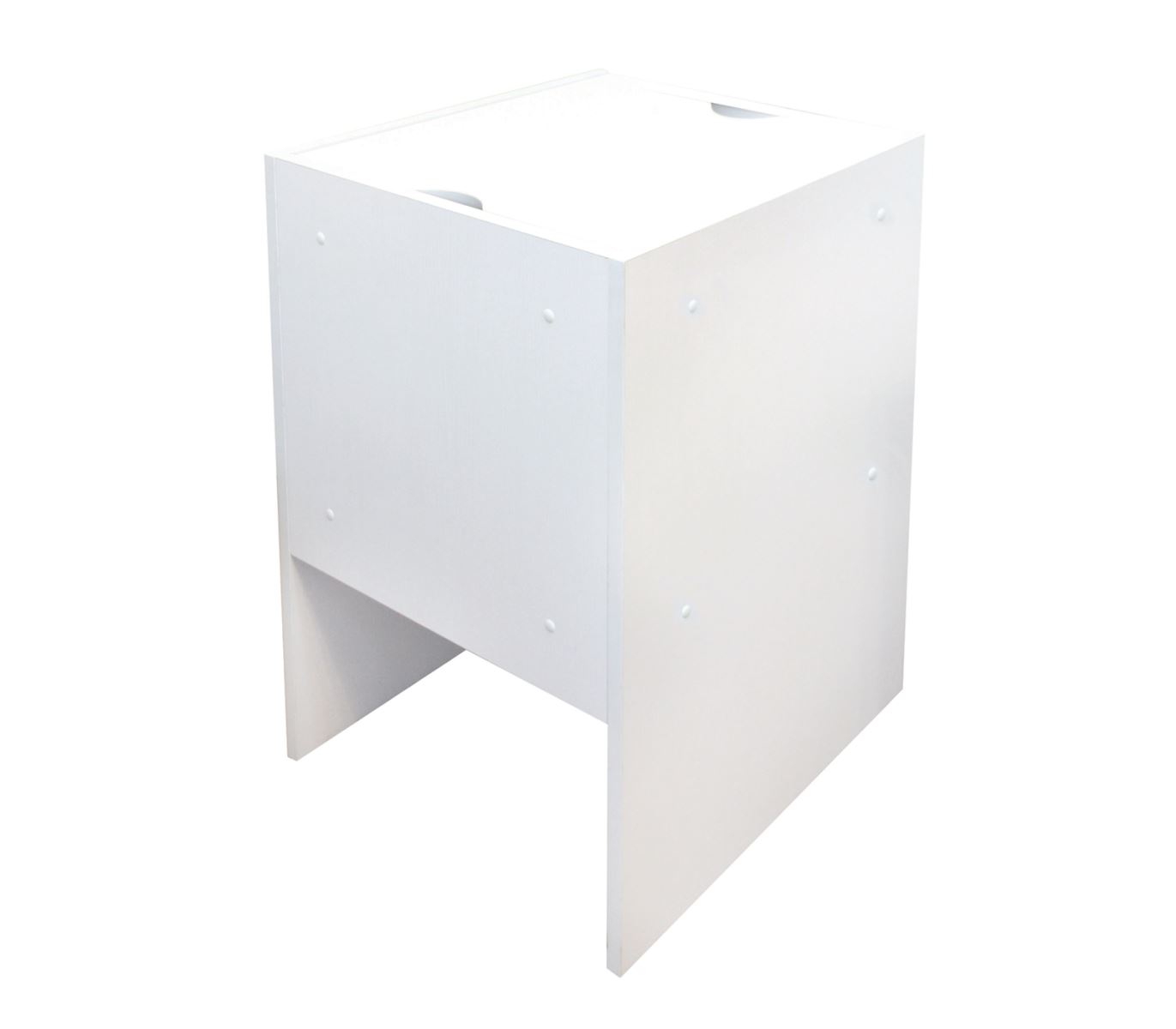 (W) 50cm (17.75″)
(D) 74cm (29″)
(H) 50cm (17.75″)
Weight Approx. 15kg

Sturdy cutting surface fits a large cutting matt. Easy lift lid for hidden storage and handy open shelves.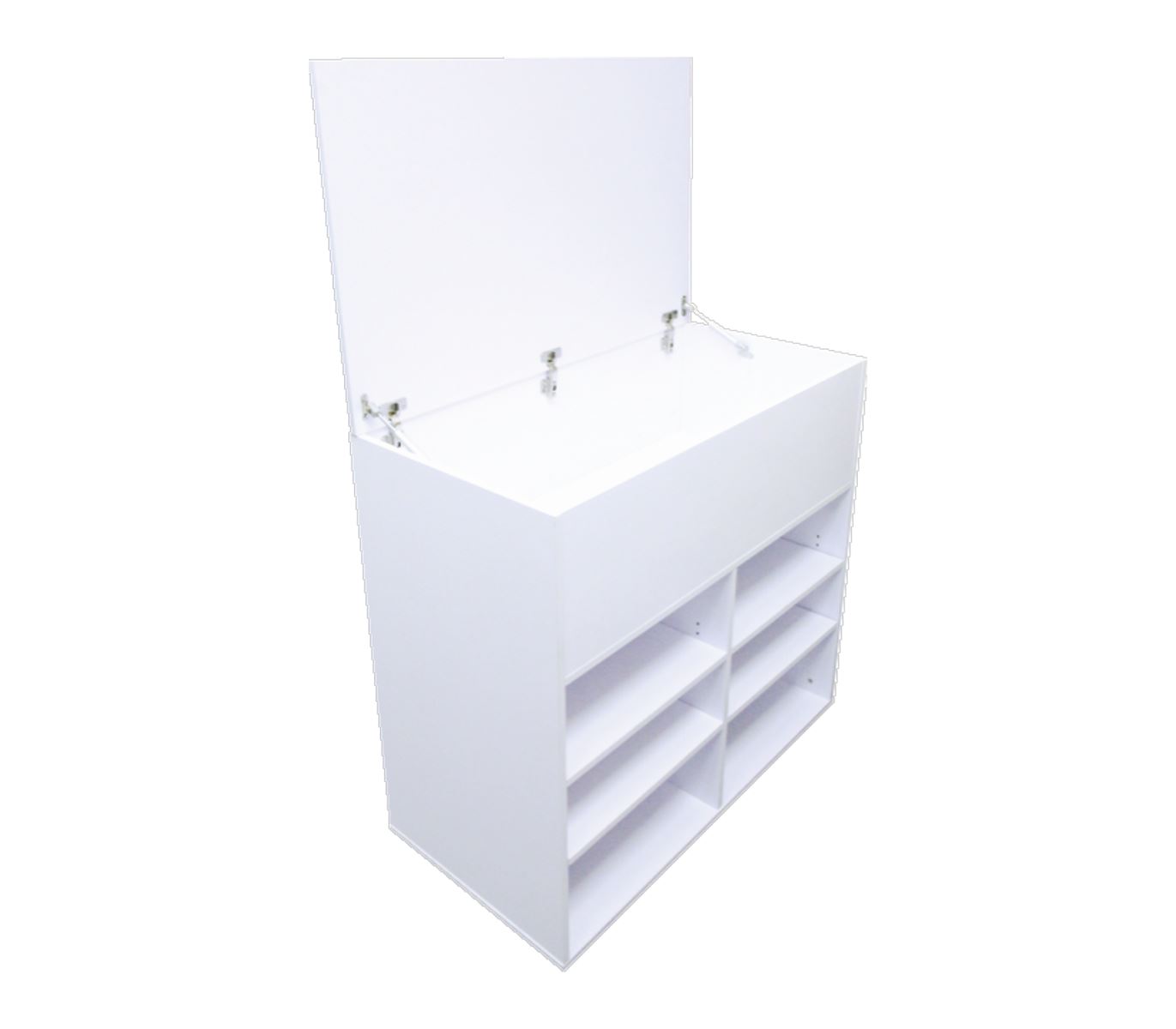 Cutting Table
(W) 100cm / 39"
(H) 92cm / 36"
(D) 62cm / 24.4"
(Base D) 50cm / 19.7"
Weight Approx. 25kg

Click here to view videos on how to assemble your cabinets or view here:
Note: Accessories used are for illustrative purposes only.

040517tw
Reviews
No reviews are logged for this product. Be the first!