Janome Skyline S5 Quilting Machine - (9mm HS)
Product information
Free Delivery + Bonuses Worth Over $250!
Double-sided bobbin box with 50pcs of bobbins.

Janome's Special Bonus items!

1 x Fashion & Finishing Kit (8 FEET) PN 863404007 $79

1 x Extra Wide Table PN 863414000 $189

*Offer valid from 1st Nov. 2018 to 24th December 2018 or while stocks last.

Skyline S5 (9mm) | Quilting Machine
RRP $1999
This machine has been designed for every type of sewing - every day, home décor, high fashion, patchwork and quilting. The Skyline-S5 has a 310mm long arm (over 12") with 210mm of work area to the right of the needle and an arm space of 120mm ( 4.7") high giving you plenty of room to cope with those bigger projects. With a great range of 170 stitches including a choice of ten styles of buttonholes plus an alphabet, the SkylineS5 offers creativity on every sewing project. Just flip up the top cover on the machine to view the huge variety of 9mm wide stitch styles available. The stitch quality is excellent even at speeds of 1000spm whilst the special built-in features will help you cope with almost any sewing challenge. Pivot on corners with the needle up/down feature, control the maximum sewing speed for precision work, trim off threads with the built-in automatic thread cutter, thread the needle automatically, whatever you need to make sewing easier, the Skyline S5 is the machine for you.
---
Features:
Machine Size - W504 x H316 x D236mm
Work Space - 8" or 210mm to right of needle
Free Arm - 8" or 205mm
Embossed Measures - the sewing bed has embossed measurements in mm & inches
Machine Screen - bright backlit LCD touch screen includes stylus
Quick Reference Stitch Chart - in lid of machine
Easy Stitch Selection - Easy touch selection panel including stitch function/editing buttons
Sewing Speed - 60 to 1000 stitches per minute
Stitches - 170 built-in stitches + lettering, over 6 modes
Buttonholes - 10 different styles of auto one-step buttonhole
Stitch Width - up to 9mm
Stitch Length - up to 5mm
Stitch Elongation - satin stitches can be elongated up to 5 times longer than the original stitch size
Mirror Imaging - individual stitches + stitches in a stitch combination can be mirror imaged
Startover - the startover key resets the stitch to the beginning. Great for decorative stitches and stitch combinations
Set Menu - customise the machine settings via the Set Menu
Fonts - 1 font (Block in English, European and Cyrillic + 9mm Capital letters & numbers)
Drop Feed - Yes
Superior Plus Feed System - 7 piece feed dog; no more fabric slipping, puckering and shifting
Foot Pressure Dial - 7 levels
Needle Threader - built-in, easy to use
Easy Change Needle Plate - no more screws, the needle plate is easily removed by pressing a lever, then attach Straight Stitch Needle Plate which comes standard with the bobbin cover plate attached
Needle Plate - has patented needle plate markings for precision sewing with needle drop position, angle marks and sewing guides in front of the sewing foot for perfect placement
Easy-Set-Bobbin - yes
Needle Positions - 91
Thread Cutter - automatic programmable thread cutter; cuts top & bobbin thread at the same time, pulling top thread to the underside of the fabric. Also, manual thread cutter on machine face plate
Easy Bobbin Winder - Yes with 5 cutters on base plate
Stop/Start Button - can sew without foot control
Needle Up/Down - you can set this function in the Set Menu. Default setting is down.
Auto Lock-off Stitch Function - locks off your stitching at the push of a button, no more unravelled threads
Lock Button - a safely function which locks the machine, should be activated when threading, changing the needle, changing the sewing foot or changing over needleplates.
Reverse Button - able to sew in reverse, this function is not available on all stitches
Lighting - 6 LED lights in 3 locations to illuminate your work area
Adjustable Knee Lifter - adjust the angle position to suit you. The knee lifter raises/lowers the attached foot
Storage - in the compartment under the machine lid also in the extension table front and back compartments
Machine Ports - 1 External Port for optional thread cutter switch
Carry Handle - long handle slots neatly on the top of machine
Foot Control - electronic
Internal Frame - rigid die-cast aluminium frame for stable sewing at high speeds
Machine Weight - 10.2Kg
---
Standard Accessories:
Zigzag foot A
Rolled hem foot D
Zipper foot E
Satin stitch foot F
Blind hem foot G
Quilting bar L
Overcast foot M
1/4 inch seam foot O
Darning foot PD-H
Automatic buttonhole foot R
Buttonhole stabilizer plate
Button sewing foot T
Even feed foot with guide
Adjustable knee lifter
Screwdriver (large)
Large spool holder x 2
Small spool holder x 2
Special spool holder x 2
Seam ripper
Extra spool pin
Lint brush (small)
Touch panel stylus
Set of Janome Needles
5 Janome Plastic Bobbins
Straight stitch needle plate
Power cord
Electronic foot control
Semi-hard fabric machine cover
Instructional DVD
Instruction Book
---
Optional Accessories:
Code No. Name Description
200-445-007 Bobbin holder for free quilting and hand-look stitching
202-080-006 Hemmer foot (6mm) (D1)
202-081-007 Hemmer foot 4 mm (D2) – 9mm
202-082-008 Buttonhole foot (B) – 9mm
202-083-009 Straight stitch foot (ST) – 9mm
202-084-000 Border guide foot (FB) – 9mm
202-085-001 3-way cording foot (H) – 9mm
202-086-002 Applique foot (AP) – 9mm
202-087-003 Ditch quilting foot (S) – 9mm
202-088-004 Piping foot (I) – 9mm
202-089-005 Clear view quilting foot and guide set (OV) – 9mm
202-090-009 Ribbon/sequin foot (RS) – 9mm
202-091-000 Ultra glide foot (U) – 9mm
202-093-002 Pintucking foot – wide (N1) – 9mm
202-094-003 Pintucking foot-narrow(N2)-9mm
202-095-004 Ruffler (RF) 9mm
202-096-005 Gathering foot (V) – 9mm
202-097-006 Beading foot – narrow (L1) – 9mm
202-098-007 Beading foot – wide (L2) – 9mm
202-099-008 Binder foot (W) – 9mm
202-100-003 Edge stitch foot (SE) 9mm
202-110-006 Free-motion couching foot (FMC) 9mm
202-130-002 Optic magnifier
202-135-007 Circular Sewing Attachment – 9mm ESB
202-144-009 Concealed zipper foot (Z) 9mm
858-418-008 Remote thread cutting switch unit
859-429-005 Spool stand (2 threads)
859-430-009 Spool stand (5 threads)
Note: Images used are for illustrative purposes only.
With high-end machines, please allow up to 10 working days for delivery.
---
Click on the brochure below for more information.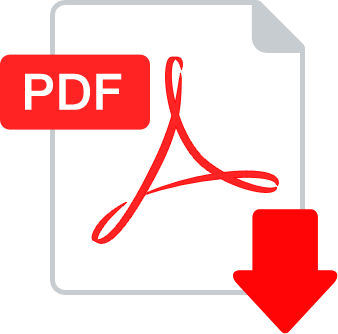 ---
Hobbysew Guarantee and Manufacturer's Warranty: