Janome Sewist 721 (5mm LS)
Product information
Free Delivery + Bonus Worth over $50!
Janome's Special Bonus items!
1 x Dressmaking Shears PN 900475000 $40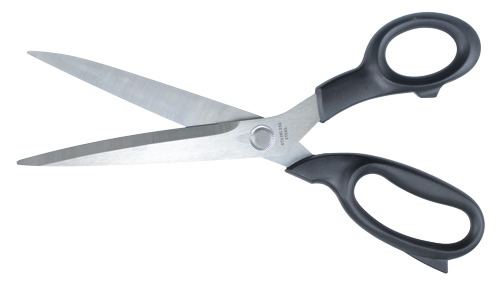 *Offer valid from 24th Dec. 2018 AT 12.01PM to 28th February 2019 or while stocks last.
Bonus item: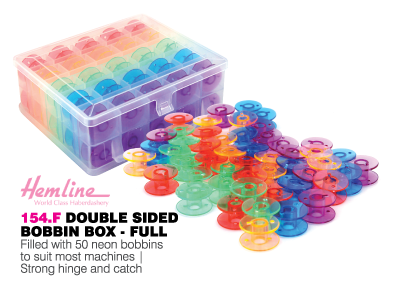 Sewist 721 (5mm LS) | Sewing Machine
If you are a beginner or a casual sewist, this non computerised sewing machine has features to enhance your stitching experience. The 19 built-in stitches offer everyday stitches including stretch stitches and a 4-step buttonhole. Features include Foot Pressure, Built-in Needle Threader, Extra High Foot Lifter for thicker fabrics, Drop Feed plus a Hard Machine Cover for safe storage. Plus it is only 6.5Kg.
Features:
Stitches inc B/H - 19
Buttonhole Style - 4-Step
Stitch Width - 5mm
Built-in Needle Threader
Foot Pressure
Lighting - LED
Machine Cover - Hard Cover
Weight - 6.5Kg
Additional information
Sewing Speed-up to 830 stitches per minute
Machine Screen - No screen, has stitch selector dial
Built-in Stitches-19
Stitch Width - 5mm
Buttonholes - 4-step
Needle Positions - Pre-set per stitch, but has a width adjustment dial
Foot Pressure Yes
Needle Threader - Yes
Lighting LED light
Standard Sewing Feet 4
Weight 6.5Kg
Embossed Measures - Tape measure on front of accessory box
Quick Reference Stitch Chart - Yes on machine front
Stitch Length - up to 4mm
Bobbin Winder – Yes
Drop Feed - Yes
Superior Plus Feed System - 4 piece feed dog
Needle Plate - has patented needle plate markings for precision sewing plus markings on the bobbin cover plate
Thread Cutter - on face plate
Reverse Button - Yes
Storage accessory box which wraps around the machine free-arm
Carry Handle - short handle slots neatly into top of machine
Foot Control
Internal Frame - rigid die-cast aluminium frame
STANDARD ACCESSORIES
Zigzag Foot
Zipper Foot
Blind Hem Foot
Sliding Buttonhole Foot (1-Step)
Janome Plastic Bobbins x 3
Needle Set
Additional Spool Pin
Felt
Screwdriver
Lint Brush
Seam Ripper
Spool Holder (large)
Spool Holder (small)
Foot Control
Instruction Book
Hard Machine Cover
OPTIONAL ACCESSORIES
Description - Part Number
Applique Foot F - 820815002
Beading Foot (set of 2) up to 4mm beads - 200321006
Binder Foot - 200313005
Adjustable Blind Hem Foot - 820817015
Border Guide Foot - 200434003
Button Sewing Foot T - 200136002
Circular Sewing Attachment - 202106009
Cording Foot - 200345006
Open-toe Satin Stitch Foot F2 - 200137003
Open-toe Darning Foot - 200337005
Darning Foot - 200325000
Convertible Free Motion Foot Set - 202002004
Ditch Quilting Foot - 200341002
Clear View Quilting Foot & Guide Set - 200449001
Even Feed Foot with guide - 200311003
Open-toe Even Feed Foot with guide - 200339007
Ditch Quilting Guide & Adjustable Quilting Guide for even feed ft with guide - 214518005
Convertible Even Feed Foot Set - 214517004
Fringe Foot - 941660000
Gathering Foot - 200315007
Hemming Foot D (2mm) - 820809014
Hemming Foot Set (4mm & 6mm) - 200326001
Pin Tuck Foot Set (7 & 5 groove) - 200317009
Piping Foot - 200314006
Ribbon/Sequin Foot - 200332000
Roller Foot - 200316008
Ruffler - 943100000
Sliding Guide Foot - 202218005
Straight Stitch Foot - 200331009
Ultra Guide Foot - 200329004
Tricot Foot - 801426003
Concealed Zipper Foot - 200333001
Adjustable Narrow Zipper Foot (L/C/R) - 200342003
Invisible Zipper Foot (wide) - 820811008
Taping Guide Foot - 202311009
Needle Size 9 (15×1) Sharp - 990109000
Needle Size 11 (15×1) Sharp - 990111000
Needle Size 12 (15×1) Sharp - 990112000
Needle Size 14 (15×1) Sharp - 990114000
Needle Size 16 (15×1) Sharp - 990116000
Needle Size 18 (15×1) Sharp - 990118000
Needle Mixed (15×1) Sharp - 990100000
Purple Tip Needles #14 BP - 202122001
Blue Tip Needles #11 BP - 200346007
Denim Needles #16 - 990416000
Top Stitch Needles #11/14 - 990500000
Leather Needles #11/14/16 - 990600000
Twin Needle (2mm) sharp - 820828008
Janome Plastic Bobbins x 10 BP - 202010027
Janome Plastic Bobbins x 5 BP - 202010038
---
Hobbysew Guarantee and Manufacturer's Warranty: