Kings Park
Hobbysew Kings Park, is an entire shop full of beautiful products! Always bringing in the latest quality patchwork from the U.S. The shop is also stocking an amazing range of giftware, craft and embroidery products! And, of course, sewing machines are our specialty, all the best brands from entry level to the most amazing embroidery machines.

Hobbysew Kings Park is renowned for it's class programs, and so many women each week, thoroughly enjoy learning, appreciate the companionship, and having sheer fun while creating masterpieces.

Come in and meet our lovely Rosemary and her great team. Join our family today and we look forward to seeing you soon!

Layby Accepted Please click here for details.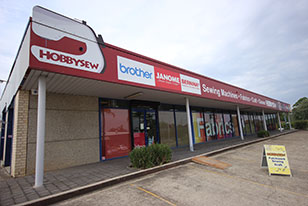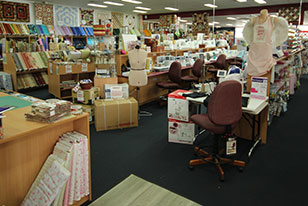 We provide a great range of services including:
Machine Quilting Service
Machine Repair Service
Classes & Workshops
Sewing Furniture and Cabinets displays

We stock a huge range of brands
Location and parking
The store is located only 2 minutes off the M7, and is situated just off Sunnyholt Road, right near the big McDonalds and KFC. There is free parking right outside the door.