Janome MB-7 Embroidery Machine
Product information
+ Bonuses Worth $329!
Janome's Special Bonus items!

1 x Discount Voucher for Janome ARTISTIC Digitizing Software $300

1 x JANOME Mat PN 301803003 $29

*Offer valid from 1st Nov. 2018 to 24th December 2018 or while stocks last.

MB-7 | Embroidery Machine
"World's First" home-use seven-needle embroidery machine.

The MB-7 is the perfect tool to help you conquer your next embroidery project. This innovative machine is built to work with embroidery formats used by industry professionals such as .jef+, .jef and .dst. With 50 built-in embroidery designs and 10 fonts for monogramming, a USB port to easily import designs and a maximum speed of 800 SPM, the possibilities are endless. All embroidery operations are noticeably faster and smoother on the MB-7. It is compact, lightweight and portable.
---
Features:

Machine Size: W365 x H660 x D520mm
Maximum Embroidery Size: 240mm x 200mm
RCS – Remote Control Screen: Easy to use 5.7" full colour LCD touch screen
Built-in Designs: 50 embroidery designs for all 3 standard hoops
Embroidery Speed: 400 to 800 stitches per minute
Independent Bobbin Winder: Able to wind a bobbin while the machine is embroidering
Larger Bobbin: bobbin is 1.4 times larger than a regular bobbin
Stop/Start Button: located on RCS and sub-control panel on machine
Bobbin Winder: independent motor can wind bobbins while embroidering
Set Menu: Personalise your machine functions and machine lighting via the set menu
Built-in Memory: 3MB
Needle Plate: has single hole
Lighting: 4 white LED lights located over the needle area to illuminate your work area
Design Transfer: by USB Stick or direct link to PC
Embroidery Format Capability: .jef+, .jef, and .dst
Editing Functions: include enlarge/reduce, rotate, turnover, drag and drop, re-edit, zoom, arc, combine
Programmable: jump thread trimming
Flexible: stitch travelling
Auto Return: post thread break
Adjustable: hoop positioning
Thread Brand Selection: includes Janome, Robison-Anton, Madeira and Mettler
Upper Thread: sensors
Stitch-Out: time indicator
Embroidery Area Tracing
Stitch Counter
Standard Hoops: M1: 240 x 200mm M2: 126 x 110mm M3: 50 x 50mm
Weight: 23Kg

Standard Accessories:

803813203 - Embroidery Scissor
802-424-004 - Lint brush (small)
647-808-009 - Seam ripper (buttonhole opener)
200254007 - Needle threader
822-020-503 - Large spool holder x 2
653802002 - Screwdriver
792030005 - Screwdriver (Small)
366401400 - Accessory Box
850403006 - USB Cable
770811000 - Needle Set
770591001 - Bobbin
624806202 - Net
770816108 - Oil
888804008 - Tweezers
770810009 - Offset Screwdriver
718410003 - Screwdriver
770865009 - Instruction Book
980542015 - Power Cord
771801000 - Instructional DVD for MB-7
IB-MB7 - Instruction book for MB-7
770807003 - Hoop M1 with template 240 x 200
770808004 - Hoop M2 with template 126 x 110
770809005 - Hoop M3 with template 50 x 50
Overview:
7 Needles and Multi Lighting

With more needles, more thread can be set at one time. Therefore, the time required for thread exchange is reduced and work efficiency is improved. Plus there are 4 white LED lights to illuminate the hoop area.

Remote Computer Screen (RCS)

The RCS unit has an LCD colour touch screen with a large view area. There is a USB slot on the side for USB Stick and PC connection. The RCS attaches to the MB-7 or is free standing. In conjunction with Janome digitizer MBX you can run up to 3 x MB-7 machines simultaneously and all 3 machines can be embroidering different designs.

Automatic Thread Cutter

The MB-7 automatically cuts jump threads – even between letters – saving you time and hassle.

Dedicated Bobbin Winding Motor

The independent bobbin winder allows you to wind bobbins while the machine is embroidering – a real time saver.

Sub-Control Panel

Built onto the side of the machine, the sub-control panel allows the MB-7 to be fully functional without the RCS unit attached.

Larger Bobbin

The MB-7 has a larger bobbin than the previous MB-4 type. It can hold 40% more thread so the need to replace the bobbin is reduced.

Embroidery Hoops

Three MB-7 hoops (3 included) snap in and out easily and provide the embroidery areas most often used in the industry. The MB-7 is also fully compatible with industry standard Tajima hoops.
---
Click on the brochure below for more information.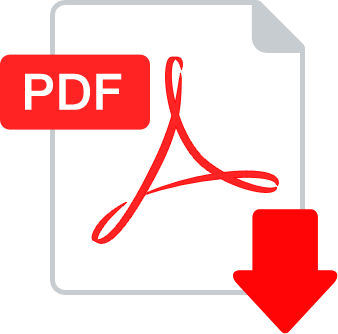 Note: Images used are for illustrative purposes only.
---
Click on the brochure below for more information.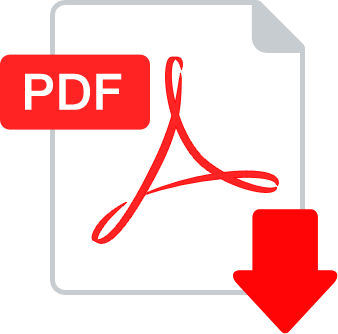 ---
Hobbysew Guarantee and Manufacturer's Warranty: